Britanski prinčevi Vilijam i Hari pridružili su se u utorak ekipi filma "Ratovi zvezda: Poslednji džedaj" (Star Wars: The Last Jedi) na crvenom tepihu na evropskoj premijeri u Londonu, čime su oduševili fanove te naučnofanstastične sage.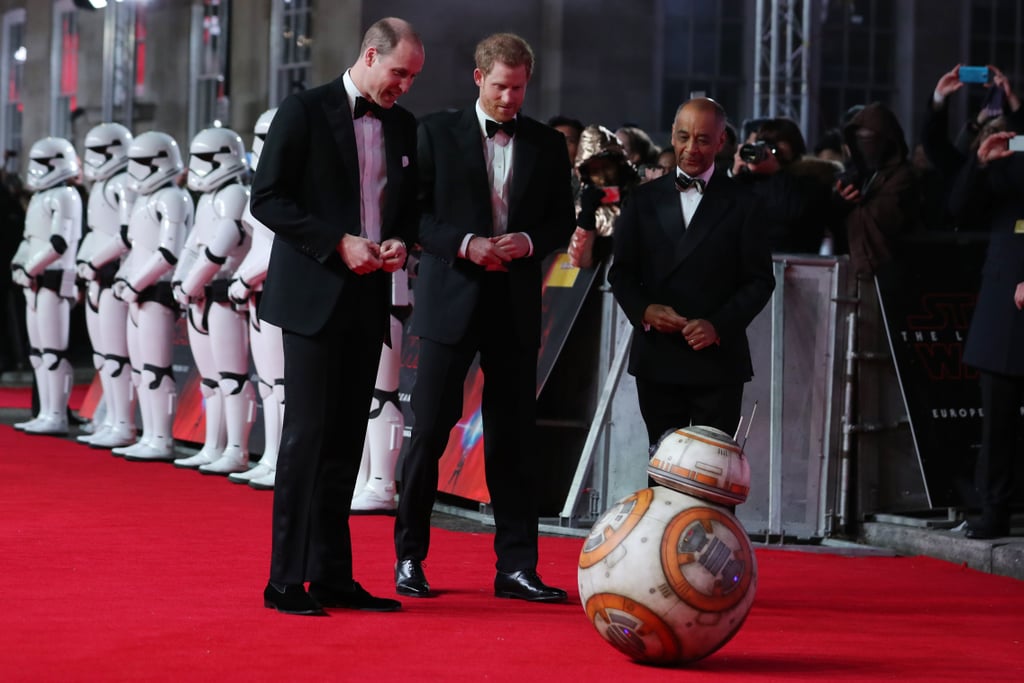 Prinčevi su se pojavili u smokinzima na projekciji filma u koncertnoj dvorani Rojal Albert Hol, gde ih je dočekao robot BB-8 koji se prvi put pojavio u filmu "Ratovi zvezda: Buđenje sile" iz 2015. godine.
Britanski mediji pišu da se pinčevi Vilijam i Hari pojavljuju na kratko u filmu, ali niko iz ekipe filma nije želeo to da komentariše.
Zvaničnici Kraljevske porodice odbili su da komentarišu navode medija da su prinčevi snimili scene u kojima u filmu igraju vojnike Galaktičke Imperije, takozvane "stormtrupere", kada su posetili postavu filma u aprilu 2016. godine, navodi AP.